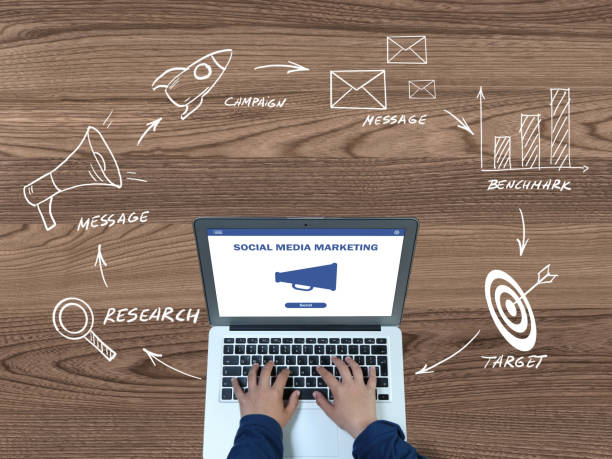 Why SMM Panel Is A Necessity
Humans have millions of things to be thankful for because of the internet. One would be connecting to anyone on the globe. This is favorable if you oversee a business as you can promote your goods and services to any person as long as these individuals go online without having to pay for pricey advertisements and operational expenses.
Using an SMM panel to boost presence and audience engagement on social networks is a common practice these days. So why do you need a social media marketing panel? Collectively, billions of people are active daily on various social network platforms. These are good places in cyberspace to "peddle" whatever you sell. Stand out by increasing your followers, views, reactions, and comments.
Understanding SMM Panel
SMM is an acronym that means social media marketing. It is promoting your goods through social network sites. People go to eBay or Amazon to purchase stuff, right? You also order goods and services on this panel but the items are additional Facebook reactions, Instagram views, or Twitter followers. You may also access other functions like the ones mentioned below.
Make SMM campaigns with ease.

Analyze data like the buying behavior of your clients.

Enhance your SEO score.

Automate the handling of your social media sites.

Access your service provider's technical support in most hours of the day. Some companies do offer 24/7 assistance.
In other words, the SMM panel is your means to improve your online social network's performance within a specific platform so that you become visible and much talked about. Why do you need a social media marketing panel?
Contacting your potential clients via social networks is the most convenient route right now since most accounts are logged on to mobile devices and people these days tend to check their profiles and private messages several times a day.

Because hundreds of pages and accounts may offer similar stuff that you have, standing out despite the influx of sellers and companies within online social networks is a must.

The local competition may already be tough. International counterparts make the contest even tougher since it is now possible to ship products from abroad and many services can be done and delivered online.

Netizens can be hard to please, most of whom may have a short attention span too. They will simply move on to the next profile or do another search if they do not like what they see on your uploads.

Manually handling multiple social media accounts is taxing so automation will aid you in lessening the effort, time, and even money spent on managing your social networks.

Target customers may become doubtful about your company if only a few users are following you and there is little engagement on your posts. A little push to win your viewers' confidence is a great idea.
The Upside Of Using An SMM Panel
Your business will benefit from an SMM panel in so many ways. First, let us check out the convenience.
You do not have to log on to each social media site one by one just to enhance or maintain your multiple profiles and pages. This can be done within a single SMM panel platform.

Since you are managing several accounts at a time, the workload is significantly reduced.

You can provide attention to other aspects of online marketing since the panel may come with other features which are equally important such as scheduling posts and interacting with your audience even if you are offline and improving the SEO aspect of your business operations.
Your time is the next thing that makes the most out of a social media marketing panel.
There is no need to spend a lot of time tinkering with your social network marketing. This will allow you to do other things related to your operations or maybe some other ventures.

You do not have to stay online all the time since your accounts will continue to engage their respective audiences even when you are away from your smartphone or computer.
Why do you need a social media marketing panel? Raising the margin of profit is a vital reason. Here are ways to generate more profits through the SMM panel.
There are plenty of inexpensive yet reliable social media marketing panels. With more online platforms offering such services these days, you will have plenty of options on whom you should avail of it from.

Since most SMM panels are designed to be user-friendly, there is no need for assistance in using the platform. This would mean that there is no need to hire another person to handle the social network marketing for you. The money you would have spent on paying someone else to perform the task can be utilized on other stuff or can increase your net income.

You will save a significant amount if you post your ads via social networks instead of using conventional media. Although TV, radio, and print ads still do their magic, using such platforms as a means to propel your company's popularity is way cheaper. People far beyond your "grasp" will be made aware of what you have to offer for a fraction of a cost.
Making A Worthwhile Choice
The outcome of the social media marketing campaign is significantly affected by your SMM panel's performance. With this in mind, you have to be choosy with the services that you avail of. Listed below are the qualities to an SMM panel should possess.
It is one of the most recommended service providers of social media marketing panels and other related services within your region. Yes, established ones may cost a bit higher than newbies but you can be more confident about their skills level and experience.

This service is being offered by the company for a decent amount of time.

The service provider must possess the necessary licenses. Having additional certifications would be a plus too.

Because the SMM panel's quality and reliability depend largely on its developer, select a company that only hires skilled and experienced employees since the panel can be complicated to create and maintain.

Pick a service provider which offers multiple types of client support like email, chat, and phone calls. The availability of 24/7 assistance would also be ideal.

The cost of using the service is worth each penny you spend. The inclusions and features are reasonable for the amount that your service provider is asking.

There should be several types of payment options that are safe and widely accepted. There should not be hidden charges or extra charges when you pay.

You can conveniently access your social media marketing panel anytime. It should work seamlessly whatever the type of gadget being used.
There are other things to ensure when choosing a social media panel as well.
Avail of this service only from a known and reputable company. Yes, you can significantly reduce the cost when you pick an SMM panel created by a freelancer. However, you may end up becoming dissatisfied with this option as such SMM panels tend to underperform along the way when their creators can no longer pay for the pricey upkeep and upgrades.

Look at other features that the panel can offer in addition to a social media marketing panel then see how they fare. You can reduce the amount of money, time, and effort for SMM campaigns and account handling by being able to perform several tasks on a single platform.

Search for feedback, comments, and reviews about the platform that you are considering. You would rather learn from the experiences of other people than from your disappointments, right? You can also determine what specific SMM panel is suitable for you and your business' needs.

Compare the deals offered by 2 or more candidates and see which deal favors you the most.
On the user end, below are things to remember:
Just because a certain SMM panel has been cited as the best by reviews does not necessarily suggest it will exceed your expectations. The client's needs, expectations, and budget are always the primary considerations for choosing the product.

Be reasonable with the budget that you set. Although your goal is to snatch the cheapest yet most reliable SMM panel, your expectations should be realistic. You are betting on your audience engagement, internet traffic, and income therefore this business aspect deserves a decent share in your operational expenses.

Learn about the features and functions of the panel well. This way you can maximize its function utilize the tool in your favor.

Be prompt in reporting problems and with your follow-ups so that issues can be resolved right away.

Do your share in the handling of your brand's social media accounts by coming up with fresh, informative, and relevant content.
Why do you need a social media marketing panel? It is because this option has become a necessity more than an option. With many companies offering such products and services at competitive prices these days, you no longer have the reason to forego using an SMM panel.