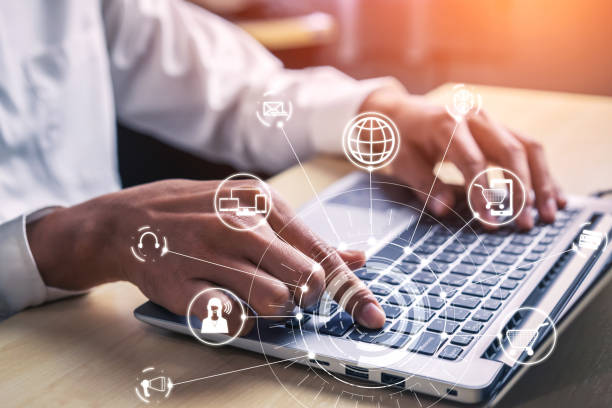 Proven Ways to Increase the SMM Followers on any Social Media Site
Social media platforms such as Instagram, Facebook, Twitter, YouTube, and other SM sites present many opportunities for people with different ventures. Some may be into it for fame, for money, or simply to express oneself. However, one thing is for sure, you'll always need an audience for your social media ventures. The best way to gain an audience is by gaining followers. Unfortunately, gaining followers is not easy as it sounds and many are having a hard time doing so. The good thing however is that there certainly are many ways how you can gain followers effectively – all you need is diligence, a good understanding of how social media websites work, and the right tips and tricks to follow. For this article, we'll discuss with you the most important part – the right tips and tricks to follow. So, without further ado, we present you with proven ways to increase SMM followers on any social media platform.
Optimizing your profile
One of the most important things to remember to improve your social media presence is to simply optimize your profile. Optimizing your profile simply means tweaking it or making changes to it to promote a better presence online.
A well-optimized profile should have a short but precise profile introduction or bio that details noteworthy accomplishments as well as activities of the person or company. It is also important to choose carefully the words that you'll be using as it can create a first impression to readers and viewers. Furthermore, you can also leave a personal message or a call to action that would leave a good impression or impact on your readers.
You can also include links or any reference about what you do or who you are. This would give readers and viewers a better picture and understanding of who you or your company are. Likewise, if you're looking to show off pictures of what you do or your projects and line of work, make sure to upload a good quality that is easy to load (for slow computers) and clear enough to see.
Also, take advantage of tools on social media platforms to promote yourself. Among the popular tools to use is the 'hashtag' if you're into Instagram. The hashtag is a word that is preceded by a hash sign which brands the word as digital content. Whenever a person enters your hashtag, it will immediately show up in their search result. This provides better chances of getting viewed and noticed by other users.
Be mindful of peak hours
Just like anything else, there is a perfect time for everything. Let's say you're going to the grocery store to pick up your groceries. Getting your groceries on the weekends means you'll have to deal with other buyers and you'll need to fall in line at the counter to pay for your items. The more active people there are, the longer and slower things will go. This is the same with social media websites. If you're trying to post or create content to be posted on your page, it will either be covered up by recent posts or contents or it will be held under review by the administration since they have a lot of content to review on their hands. So, you don't want to wrestle with other people with your content during peak hours.
You should be able to identify the times when content comes pouring in and when it doesn't. Depending on your location and time zone, as well as your niche or target audience, you can find a time when it is best to post your content for better views and traffic. Like for example if your target audience would be night shifters or those who are active during the night, the best time would be when they are active – else they would just be offline or asleep during the day.
For Instagram, you can find the best time to post your content by checking out the online activities of your target audience. Check to see when your target audience usually goes online and focus on posting or uploading your content during that time. Now you don't have to track their presence all the time – you can record the schedules and times when more people are online, and you can simply schedule your posts to save time and effort.
Consistent content and posts
About scheduled posts and content, you need to make sure that you're doing this consistently. Accounts with the greatest number of followers create posts regularly or consistently without missing a schedule. This enables their audiences focused and constantly engaged on their online profile or presence.
Regular or consistent posts and content also show interest as well as willingness to reach out to target audiences. This adds value as well as credibility not only to the content but also to the one who is posting or creating the content. Imagine your regular bus to miss a day or two on your commute – wouldn't that leave a bad impression on you? The same goes with regular and consistent content – the more consistent the posts are, the more credible the poster becomes.
To help you with this, almost all social media platform such as Instagram has a way to schedule posts and content to your preferred date.
Understand your content
There is more to content than what meets the eye. Like for example, Instagram is not just all about pictures – the tags or words and comments that are associated with it can create a huge impact on viewers and readers. So, before you upload or create your post, think about what impact it can create on your target audience – will it leave a lasting impression on them, will it confuse them, will leave a 'call to action effect, and many others.
As you understand your content, it is also important that you provide enough detail about it to your viewers and readers for them to understand as well. Just like the previous tip, make sure to use easy-to-understand words and images or content that are easy to interpret and follow.
Being unique
Being unique simply means setting yourself apart from others. This is probably among the most difficult ways to establish an online presence. However, if you succeed at setting yourself apart from others on any social media site, you've struck gold – you'll have a good number of followers and likes in no time! All things related to what makes you unique will always have a connection with you thus providing you with better chances of getting viewed and followed by people.
Find out what makes you or your company unique and what makes it better than others. Focus on the things that only you can do and provide and those that you do differently.
If you're looking to establish your uniqueness to others, try doing things differently. Just make sure that doing things differently produces better results than conventional methods.
Catchy captions
If the images that come with your posts are not that eye-catching, why not try a caption that is sure to grab attention. A good post is usually not only made out of an excellent image but a great caption that comes with it. The caption gives an introduction to the image as well as gives a brief but precise explanation about the image. It also gives the reader or viewer something to think about when looking at the image. Furthermore, it is where you can leave your call-to-action phrase.
A few things to remember when creating captions is to keep it short – there is a limited number of characters that you can use for captions so make sure the thought of the caption is delivered within the character limit. While keeping it short and simple, make sure that you don't use aggressive words or words that are unpleasant. Consider all readers and make sure that people can relate to the words that you are using. Never use jargons or words that are not understood by average people.
Engage your audience
The worst thing you could ever do once you have gained an audience is to simply ignore them. When you have the chance to get someone's attention, make sure to take full advantage of it. If people follow, like, or comment on your post or content, make sure to leave a reply or a thumbs up to their reaction. Engaging your audience can help improve your presence as well as your relationship with your current followers and even with future ones.
This is also a great time for you to probe your audiences. Ask about their particular interests, questions, inquiries, complaints, thoughts, and others that they can share to give you an idea of how to come up with solutions to make your profile more visible and credible. Building trust with your audience is a powerful key to establishing your presence online and gaining more followers.
Our final thoughts
Regardless of whether you're looking to gain more followers to promote your business or to simply gain fame and popularity, you'll need a good plan to do so. Following these simple tips and tricks mentioned in this article to gain followers and online presence will guarantee a safe, free and consistent growth of your followers. Now all you have to do is devote your time doing so and make sure to focus on quality more than quantity. Three low-quality posts have lesser chances of getting views as compared with one quality post that can provide a reader with all the things they need to know.