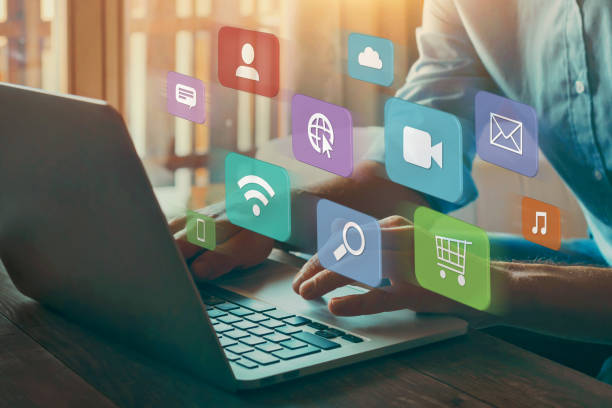 Give Your Business Wings To Fly With Instagram Marketing Tips
Instagram is the ultimate social media platform that is known best for posting photos. Since the establishment of the platform, it has grown tremendously to have 1.6 billion users, with 5000 million of them using the application daily. It is estimated that, on average, every user in Instagram spent 8 minutes daily on the application. 90% of Instagram users are reported to follow at least a single business account. The statistics here speak loud on the opportunities social media creates for the advancement and development of businesses. At least 36% of the B2B decision-makers turn to Instagram analytics in researching new products. Instagram social media platform offers to send businesses opportunities to grow their influence and attract customers to their businesses. Pictures sales are better than most other marketing strategies as customers can see the actual products in their forms through the pictures. Most internet users prefer pictorial marketing as it is quick to skim on the product and decide whether to purchase or not. Though YouTube is a close competitor, most customers prefer reading pictures to videos, which shows the whole and how it works.
It is essential to understand how to market with Instagram to give your business wings to fly. Instagram marketing enables businesses, even start-ups, to be competitive as it influences the returns on investment. Attracting and retaining customers is essential for every business. Therefore, through influencing the following with the strategic marketing of the products, Instagram influences attraction and conversion and increases sales. The following are Instagram marketing tips that will help you get eh most out of your digital marketing strategies.
Turn your profile into a business account.
Instagram media platform offers users the option to turn their accounts into business accounts. Exploring the capacity of Instagram in marketing your business will be limited when using a normal user account. The importance of turning your profile into a business account is tremendous. First, your followers can call you directly from your contact details without copying the details into their handsets. Besides, you can also enjoy other features like the free Instagram analytic tools that come with a business account. Using the business Instagram account, you can create ads without using any other supportive software of social media platform. The business account offers exclusive services intended to help your business grow its influence among its followers. You will also be able to Instagram shopping, insights, primary and secondary messaging Chatboxes.
2. Optimize your business profile
After turning your profile into a business account, you need to optimize the profile to increase your brand awareness. Your profile offers an exclusive opportunity of showcasing your business in a snapshot that tells your story in brief. The business Instagram account provides avenues where you can optimize your first impression. Remember that you will not have another chance to create the first impression. Therefore, it is essential to strategically use the profile to tell it in very few words. These avenues limit the number of words and characters you can use. Therefore, important word choice is critical in developing the best business profile. Some of the avenues within the profile are your user name, your nickname, your website, business category, contact information, and call to action catalogs. Optimizing your profile photo is an essential part of optimizing your account. The right profile creates the first impression on your followers. The Instagram account enables users to create a 110 by 100 pixels profile photo. It is advisable to use your business logo as your business in your profile. This makes the followers get the impression of the legality of your business. If you don't have a business logo, you can use a picture of the significant product of your business. Therefore, upload the best quality picture to improve the brand awareness of your business account.
3. Optimize on the free Instagram marketing tools
Like many other social media platforms, Instagram offers marketing tools that enable businesses to influence their followers to follow and check out their business products. The Instagram insights enable you to know the demographic breakdown of your followers, showing the age, gender location, and other bio-data. Understanding the structure of your followers is by itself a significant step in the development of customized ads and marketing strategies. You will also be able to analyze the engagements and performance of your posts on Instagram. The marketing tools analyze the leads made from your posts.
4. Post visually appealing content
Besides the profile optimization and the other account development, posting the right content is the main thing in Instagram marketing. You can lose the grip of a good profile and business account if you fail to post visually appealing content. Instagram, as mentioned, is an account that uses visual content to tell a story. Therefore, the posts should be clear, lit, and attractive. You should prompt viewers to view your profile, your posts, and bio-feed from the posts you post. Let the post be relevant. You can learn the strategic ways of creating appealing content on Instagram to attract viewers and retain them to your business account. Among the posts that win in Instagram are behind-the-scenes posts, user-generated content, videos, reels, text-based images, and instructional posts.
5. Grow your Instagram followers' base.
The size of your Instagram following is the common limitation of the return on investment that you get on your business in Instagram marketing. Your Instagram followers are your potential customers and effective brand promoters. Therefore, the big the audience, the more the chances of among sales through Instagram marketing. The vast following creates diversification of need which feeds into your business products. The many followers will have different requirements and will check out your different business products. Therefore, it is essential to growing your Instagram following base. The growth can be attained through consistent posting of relevant and appealing content. It would be best if you were consistent in feeding your business Instagram account. Therefore, you should in season and out of season commit to continue posting content in your Instagram account.
Nonetheless, the natural way of growing Instagram followers may take time to build. These are why the SMM panel solutions exist to grow the Instagram profiles with real human followers to help promote the brand and create vast growth opportunities. SMM panel services are an effective solution for start-ups and established businesses to grow their audience and increase the returns on investment.

The above five key factors are essential Instagram marketing tips that can transform your business. Like many other social media platforms, Instagram offers unending opportunities to grow its influence and remain competitive in the market. The digital marketing strategies in social media have been the great equalizer that has boosted the performance and sustenance of small and medium enterprises. You can increase the chances of business development and success through Instagram marketing strategies. When optimized, Instagram marketing can work better than most other social media from the visual content-enabled interfaces where customers can interact with the products visually. Nonetheless, the marketing strategies must maintain the quality of photos and post with posts that prompt viewers to find more about the brand and visit the profile.